WCDS graduates consistently are admitted to some of the 

nation's finest institutions of higher learning.
We have an unbroken record of 100% four-year college acceptance with over 90% of our graduates accepted at the schools of their first choice, receiving between one and two million dollars yearly in merit scholarships.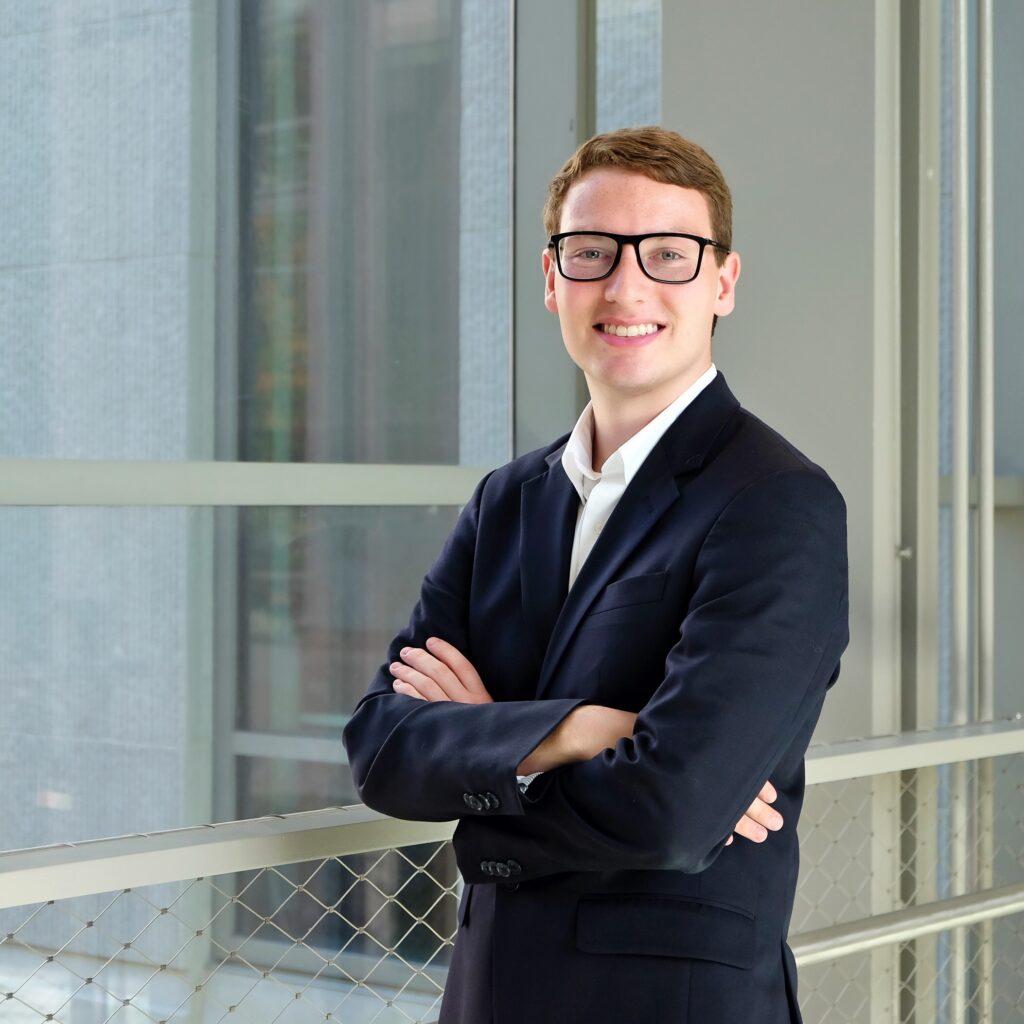 Aaron Corbett is a WCDS 2016 graduate. Upon completing his Bachelor of Business Administration at Indiana University, Aaron began work in BMW's Logistics Strategy and Technology Development division in Munich, Germany. Aaron is fluent in both German and Chinese and grew up in Warrenton, VA.
"WCDS is a rare example of what happens when a community in the middle of nowhere (between two cow fields, to be exact) pours its heart and might into the future of the next generation. Despite our small size, we have brought the world to our auditorium's wooden rafters and subterranean classrooms and have empowered our students to take on the world and its greatest challenges. Even though my work is quite technical and not in English, WCDS' humanities education has enabled me to harness my critical thinking skills and to thoughtfully form my ideas and arguments in both writing and in speech. As I begin my career a half a world away, I find myself calling upon my Virginia roots and cow field-nestled school to help propel me forward into an ever more globalized economy."
Recent acceptances include:
Allegheny College
American University
Appalachian State
Arizona State University
Boston College
Bridgewater College
Christendom College
Christopher Newport University
College of Charleston
College of William and Mary
Colorado State University
University of Connecticut
Cornell University
Davidson College
Emory University
Florida State University
Franklin and Marshall College
Gettysburg College
George Mason University
Guilford College
Green River College
Hampden-Sydney College
Indiana University Bloomington
James Madison University
Juanita College
Longwood University
Manhattan College
Marquette University
Michigan State University
Nova Southeastern University
New York University
Penn State University
Purdue University
Randolph College
Rochester Institute of Technology
Rollins College
Royal Institute of Technology (Sweden)
Swarthmore College
Sweet Briar College
University of Massachusetts at Amherst
University of Alabama
University of Arizona
University of California: Davis
University of Chicago
University of Denver
University of Iowa
University of Maine
University of Mary Washington
University of Miami (Florida)
University of Miami (Ohio)
University of Minnesota
University of Newcastle (Australia)
University of Pittsburgh
University of Richmond
University of Southern California
University of Tampa
University of Tennessee
University of Virginia
University of Washington
University of Wisconsin
Vassar College
Virginia Commonwealth University
Villanova University
Virginia Polytechnical Institute
West Virginia University
Wheaton College
Woodbury College
Yale University