At Wakefield Country Day School we seek students and families who embrace our mission with its equal emphasis on character and intellectual development. We are a close-knit community where families are welcomed and involved. WCDS provides a rich and engaging classical education. Students who desire, and can commit to a challenging curriculum, will succeed. We work closely with families to provide the support and encouragement students need to thrive.
OPEN HOUSE
Every day is a good day to visit WCDS!
Please contact the Admissions Office to schedule a tour.
All of the teachers and staff seem truly interested in each student and they make learning seem important and attainable for each student. - Marion, Parent
Upon joining this school several years ago, I was pleasantly surprised to find such a warm and welcoming community seemingly in the middle of nowhere. Because of its small size, WCDS offers a comfortable, drama-free environment where students can focus on their studies rather than face constant peer pressure and anxiety. Also, with this small school and class size comes more opportunities to participate in clubs, sports, and other extracurriculars. The school does exceptionally well in its English and Foreign Language departments (especially Latin), however it could use some improvement in its Science and lower-level Math departments. The facilities could also use an upgrade, but that is a small price to pay given the excellent education. Overall, this is a wonderful school to attend if you prefer smaller class sizes and a greater emphasis on the liberal arts.  – Student
After touring many schools for my children to attend, I knew I had found a home at Wakefield. The curriculum on the website was attractive, but it was the feel of the school that was the perfect fit. Students here are polite, genuine, and happy. I took three tours of this school before our first day, and it was the same every time. The staff not only know the students by name, they know these students as family.
My son's first day of school was a huge deal for me, but I never doubted our choice. I was afraid of how he would react when I picked him up that first day. But when I saw him, he gave me a huge smile and said he loved his new school. I look forward to continuing here for many years!  - Alanna, Parent
Neither I nor any of my siblings ever went to a private school. The same is true for my wife, and for our children. I now find myself with four grandchildren at WCDS and I couldn't be happier or more impressed. First, the children love it. They are thriving academically and socially. They are interested in what is going on at school and full of excitement to tell Poppa what they did today. I am grateful we "found" this place. I hope it is there for a long, long time. – Richard, Grandparent
Our son has been going to WCDS since preschool and, as an eight grader, he is mature, kind, well spoken, and conscientious about getting his homework and studying done. As his parents, we'd like to take the credit, but we're quite certain WCDS has had a great influence on his character. We're so fortunate to have such a high-quality education nearby!

A funny story: Kindergartners at WCDS traditionally do a play on stage where they each hold up a planet in our solar system (that they've drawn by hand) and recite a poem about their planet. One year, the kid who was supposed to be Jupiter was absent, so an 11th grader who had been Jupiter when he was in kindergarten volunteered to sub in. It was quite a site to see this one 6-foot tall student standing in a row with these tiny kids holding up his planet and reciting his poem from memory! We've always witnessed this sort of supportive environment where the older kids help the younger ones and no one is "too cool" to show compassion. – Parent
We could not be more pleased with or enthusiastic about Wakefield Country Day School. Last fall WCDS embraced our then 3-year old and he has thrived in an environment that he feels safe in, is loved, and has so many friends of all ages. The school's new Summer Bridge program was exactly what our now 4-year old needed to help him stay engaged during the summer and we are confident that he will have a great start to the upcoming school year thanks to the program and its instructor, Ashlyn. The Summer Bridge program and Ashlyn have been invaluable for our 2-year old's introduction to structured learning and helping him feel comfortable, safe, and most importantly - happy, away from home. Ashlyn has provided the perfect balance of play and learning in the most caring way and we could not be more grateful to her and the other members of WCDS's staff. -Tearyn, Parent
We are thrilled with WCDS. Our granddaughter entered the PS program in the fall and has thrived in the WCDS environment. At WCDS, students are encouraged from an early age to find courage in many different areas, not the least of which is facing an audience while onstage. Our granddaughter recently competed in a large Tae Kwon Do tournament. Each competitor presents himself/herself to the Ring Coordinator(s) and announces what it is he/she will be doing (i.e. what form, what board breaking techniques). Many of her peer competitors had their information written down for them, as they were not comfortable speaking for themselves in this environment. Our four-year-old granddaughter marched up and announced each event/technique in which she was competing; we credit the WCDS environment for our granddaughter's comfort level in this environment. If a small environment of loving, caring, and supportive faculty and staff is appealing to you, we highly recommend WCDS.  -Leslie, Grandparent
Wakefield Country Day school provides an enriching academic and social environment for my two daughters. Initially, we found WCDS because of their exciting and diverse summer camps in which the children explored computer coding using legos, and age appropriate play and preparation for Pre-K . In November, we made the decision to transition the girls to WCDS as full-time students. The WCDS family partnered with us in navigating the application process, submitting financial aid documents and making my children feel at home in their classrooms and with their peers. The teachers welcomed both girls mid-year and enveloped them into their new learning environments. I love seeing the daily growth and excitement that the girls have for their school, teachers and classmates. – Katie, Parent
We love this school. Great culture, excellent academics, a real 'community' feel. The rural character of the environment is wonderful, the hustle of the city is a world away. Sports programs and music are limited, but we are comfortable with the tradeoff relative to the demanding academic curricula (which is our highest priority) and have access outside of school. - Parent
I have always had a sense of how special this school is because, from the beginning, it was one of a very few places outside of our house in which our daughter has felt at home. As an intelligent and curious but also highly sensitive and empathetic person, she might have found it challenging to have both her intellectual and emotional needs met in an academic environment. And as you know, as a former homeschooling mother, I had a high bar for a school for my kids: it was very important to me that the environment foster a love of learning, establish a strong academic foundation through a rigorous classical education, encourage students to pursue their interests, encourage creativity and critical thinking, but most of all take an interest in – and help to develop – them as people. Wakefield has done all of those things for my kids, and more. I have seen this through my daughter's middle and high school years at Wakefield, and in the few short months that my son has been there this year. In a magical intersection of small class sizes, smart teachers who are invested in their subjects and students, and faculty and staff who care about the kids as individuals, Wakefield is a place where students can grow intellectually, emotionally and morally with the support and encouragement of the adults around them. My son, who attended public school for several years and started as an honor student but towards the end was struggling with attendance and grades, has been thriving at Wakefield. When I asked him why, he said, "It's easier to do well at Wakefield, not because classes or tests are easier, but because teachers actually know the material they're teaching rather than just teaching / reading out of a book. They actually explain things, so I understand my subjects now. That's a big part of it. Also, the other kids want to learn, and for the most part are trying to do what's right. It's just a better environment." It's also been enormously helpful for him to have personal relationships with his teachers rather than just being an anonymous kid in a sea of students.

Anyway, I've known all of this about Wakefield for some time, but it particularly struck me during the graduation ceremony last June when the time came for diplomas to be presented. I'll admit that part of me expected the ceremony to be quite short because there were fewer than 30 students in the graduating class – how long could it take to award diplomas? But as each name was called, a faculty member gave a short tribute to that student: unique contributions, special interests, funny memories – in short, the ways in which the student had touched the school community and would be remembered. It was clear to me that each student at Wakefield is seen and appreciated for the person that they are, and that they each have an impact on the community just as the school community plays a significant role in their development. So I was filled with gratitude that day that my daughter (and now my son) have been part of the Wakefield family and have experienced this, that they've been prepared academically and nurtured personally at a school that is interested not only in cultivating minds, but also hearts. – Veronica, Parent
Admissions Office
Director of Admissions
Suzanne Zylonis
direct line: (540) 635-8555 ext. 227
fax: (540) 636-1501 (ATTN: Admissions)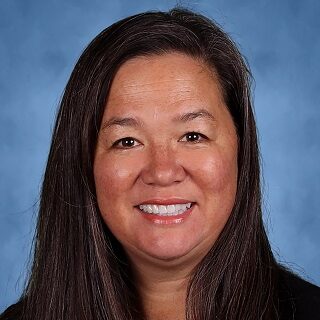 "Please call me directly or complete the inquiry form on this page. I look forward to hearing from you and having the opportunity to introduce you to our outstanding school and learning environment."
All applicants for grades 2 and above must sign and provide this transcript request to their current school.  For home schooled families, please work directly with the Admissions Office to determine information requirements.
This scholarship has been established in honor of a WCDS alumnus, Army Second Lieutenant Leonard M. Cowherd, III, who died May 16, 2004 in Karbala, Iraq, while in the service of his country.
WCDS partners with families to make our outstanding educational program available to any student who can benefit from it. 100% of families with demonstrated need receive assistance via scholarships or financial aid. Of those families who are offered financial aid, most accept their financial aid award and enroll their children, as they determine that the award offered is sufficient to meet their needs.
If families believe they cannot afford paying full tuition, they are encouraged to apply for tuition assistance through FAST (FINANCIAL AID FOR SCHOOL TUITION) powered by Independent School Management. Please note, however, that no family at WCDS receives full tuition assistance. All families are expected to pay something toward their children's education
For our Preschool and Prekindergarten students who qualify, WCDS is partnered with DSS and a registered subsidy provider through ChildCareVA.com.
International Program
Each year WCDS admits International Students who are proficient in English and ready for the academic challenges they will face. They are fully integrated into the community, and most live with WCDS host families.
6:  Credits of English ~ Literature, Composition, Vocabulary, Grammar
4:  Credits of Mathematics ~ Algebra I, Geometry, Algebra II, Pre-Calculus, Statistics
4:  Credits of Science ~ Biology, Chemistry, Physics, and an AP Science
4:  Credits of History ~ World History, U.S. History, U.S. Government, and either Russian History or Comparative Government
5:  Credits of Modern Foreign Language ~normally French or Spanish AND  Ancient Language ~ Latin IA, Latin IB, Latin II, Latin III
Students must earn a minimum of 3 in one language.
1:  Credit of Fine Arts ~ Art History, Art Media, or Studio Art
4:  Credit of Electives ~ Yearly offerings will vary
3:  Credits of PE/Varsity Team ~ Credits may be earned by playing or managing a sports team, ½ credit per team, up to 1 credit per year
1: Semester of Personal Finance
1: Senior Thesis
International Diploma: 28 Credits