Beginning in the ninth grade, WCDS students embark on a systematic preparation for entry into a college or university.  Courses in core curriculum are carefully chosen to convey the sweep of history and the breadth of human achievement in science, math, literature, language, and culture from prehistoric to modern times.  Students add elective classes to the core subjects to earn additional credits, designing a course of study appropriate to their personal academic goals.  To earn credit in physical education, students take fitness classes or compete on varsity athletic teams.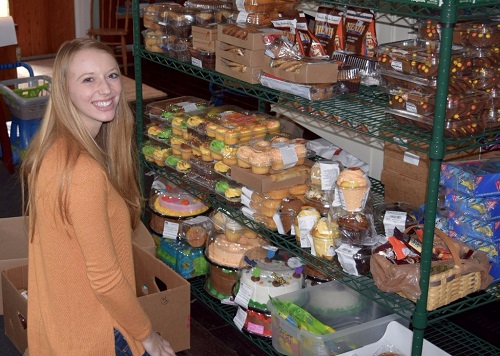 Community Service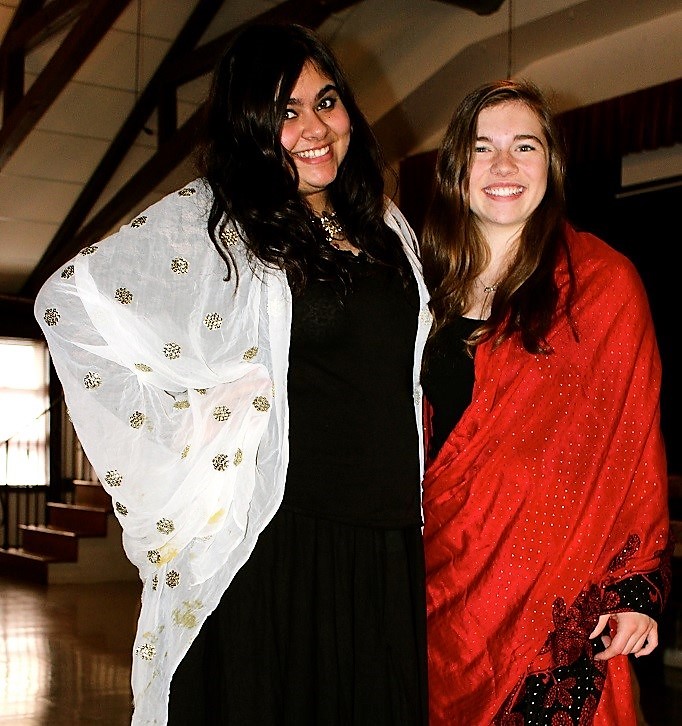 International Day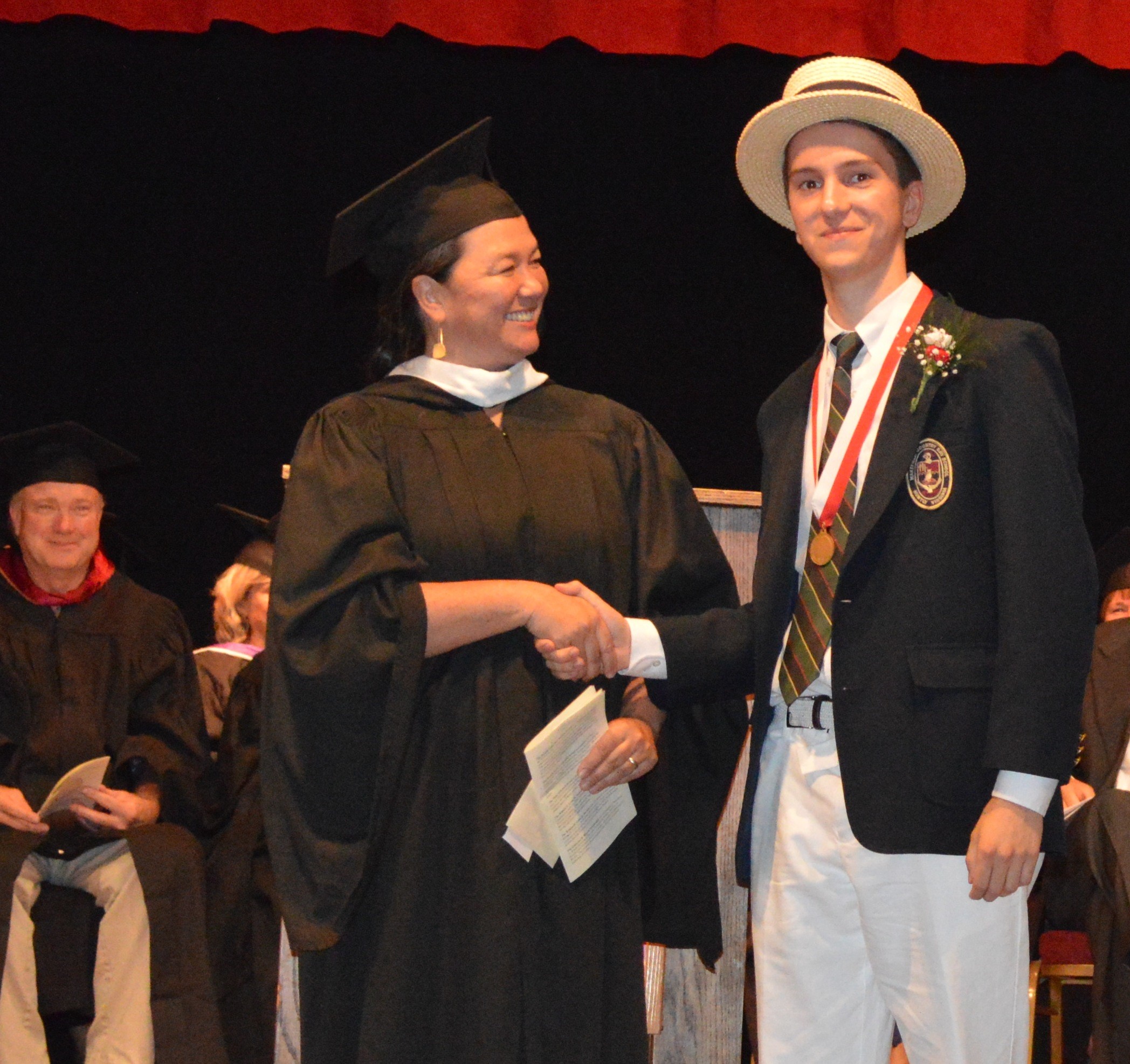 Three Diploma Options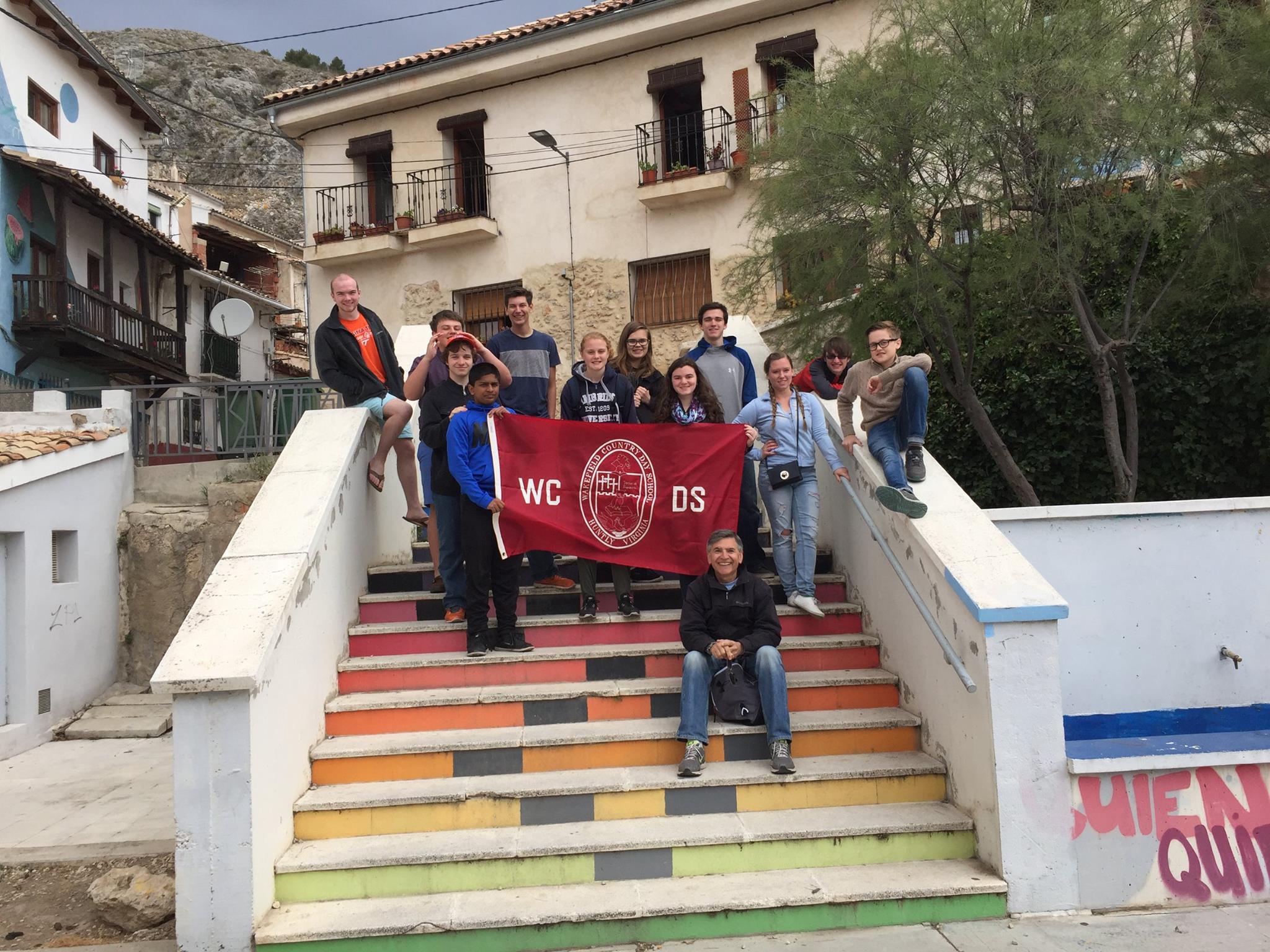 Trips abroad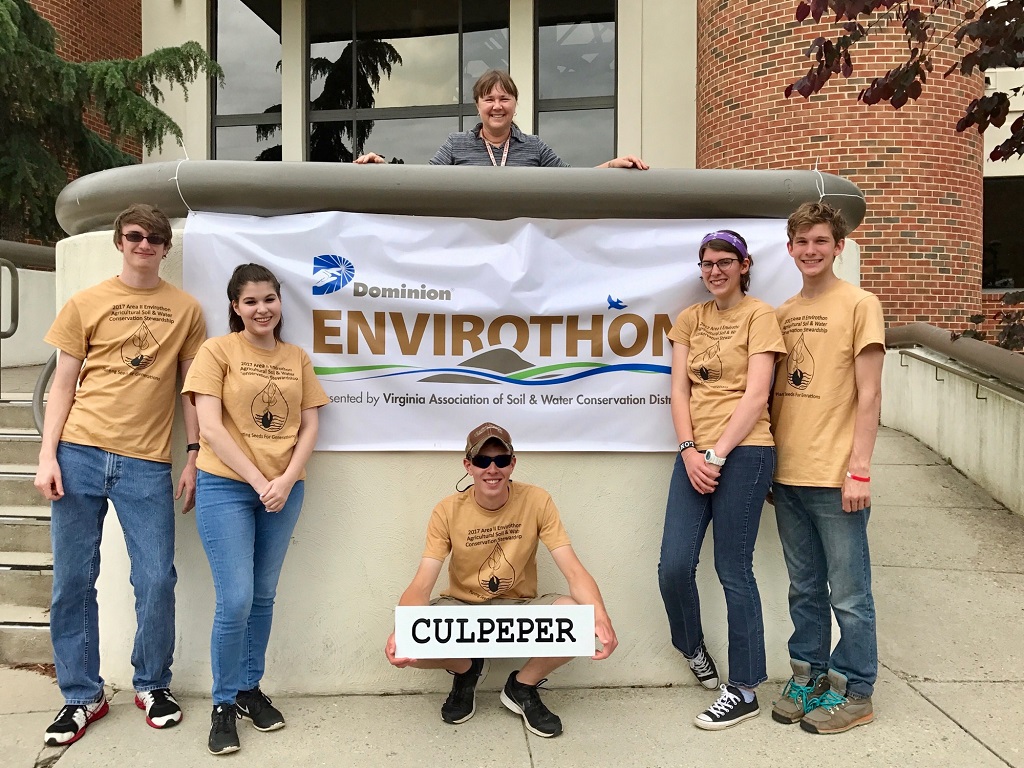 Academic Competitions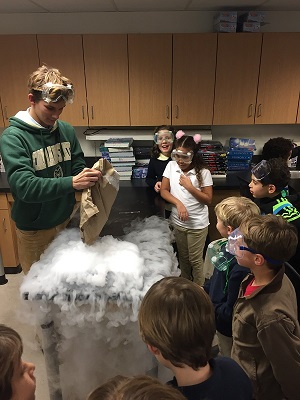 Student Government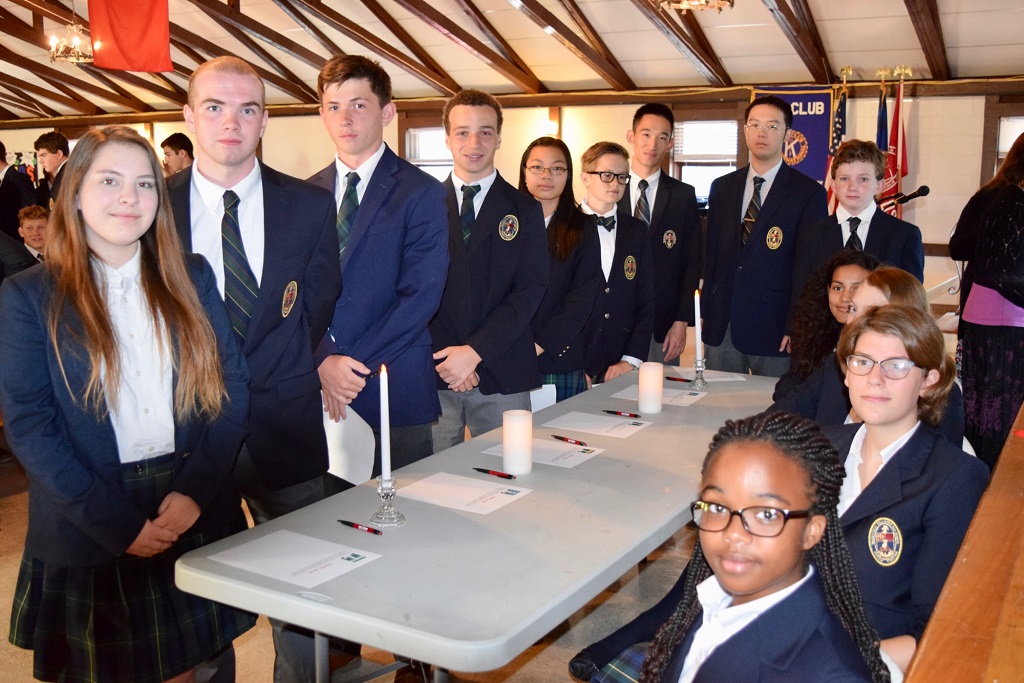 Honor Court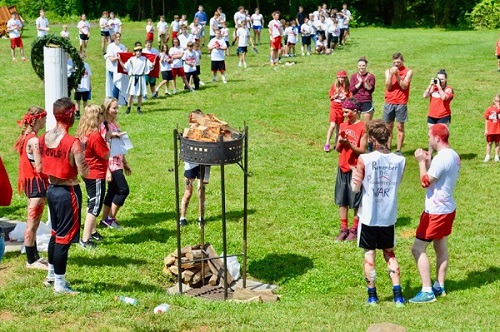 Athenians vs Spartans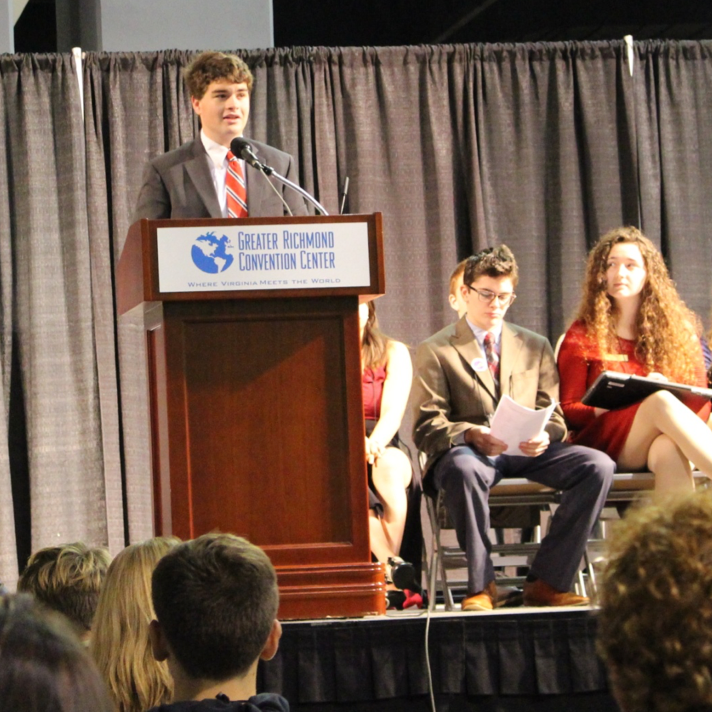 Leaders of State and National Organizations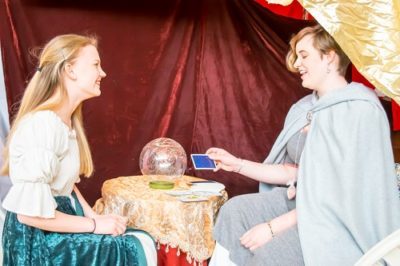 Medieval Banquet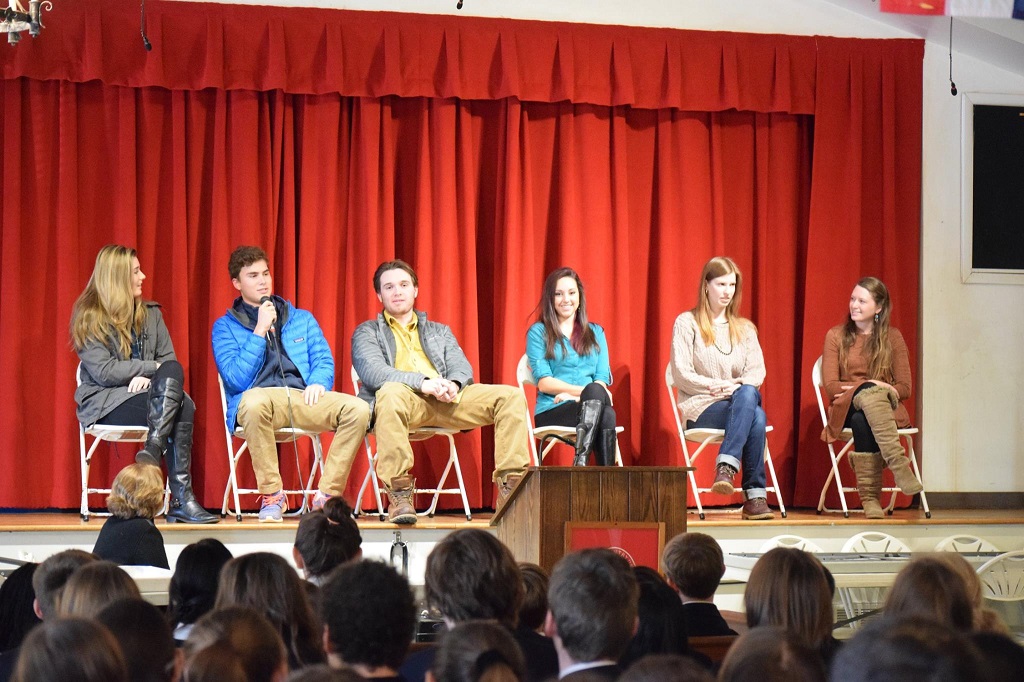 College Panel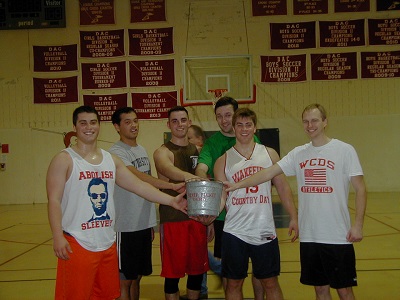 Jon Lee Silver Bucket Game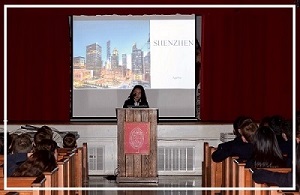 Senior Thesis Presentations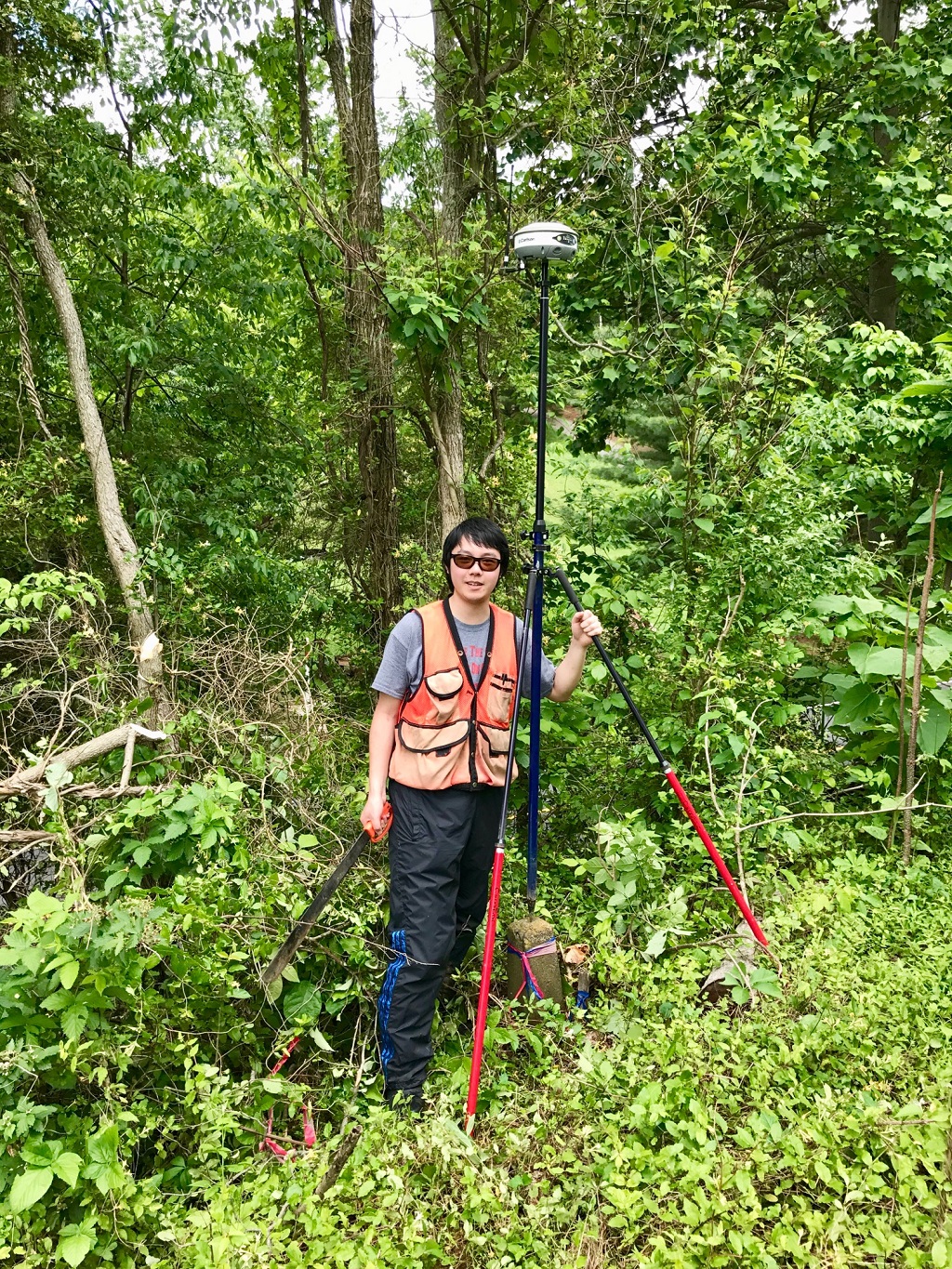 Senior Internships & Projects
Community Service

Members of the School's Key Club and Leo Club give of themselves throughout the year.

Students deliver and stock food at a local food bank, gather winter clothing for DC homeless shelters, clean and feed cats for a local rescue operation, and participate in annual Relay for Life and Adopt-a-Highway programs.

International Day

Students celebrate customs and cultures from various countries around the world.

The day is filled with historical displays, tasting feasts, songs, costumes, and a "world cup" soccer game.

Three Diploma Options

Depending on the course and intensity of study, students receive Classical, Advanced Classical, or International Diplomas

Students also have the option of taking multiple courses in one subject area in order to earn additional subject concentration recognition.

Trips abroad

International travel opportunities are an extension of classroom learning and occur as often as interest exists. Most recent destinations include:

Italy (upper school classics)
France, Spain, Argentina (upper school language immersion),Budapest (Model United Nations)

Academic Competitions

Students compete individually and as members of teams at the regional, state, and national level

History Bowl
Certamen
Envirothon
Math League
Cyber Patriots
Roller Coaster Physics, and more!

Student Government

Students lead the school from within.

Elected class representatives from grades 4-12 oversee multiple student activities from dances to science and movie nights; dodge ball games to pep rallies.

Honor Court

Students nominated by teachers and appointed by deans serve as Prefects on the Honor Court and work with the Head of School to uphold integrity and honorable behavior within our community.

Students sign the Honor Code at a formal Honor Assembly each fall.

Athenians vs Spartans

Students are sorted annually into two athletic spirit teams.

As Athenians and Spartans they compete for the Golden Owl at the end of the year Field Day festivities.

Leaders of State and National Organizations

Junior Classical League: a WCDS long-standing tradition:

Latin students attend two annual conventions where they vie for academic, athletic, art and spirit awards and run for state and national office.

Medieval Banquet

Fun for all!

Students become nobles of the Court as the school is transformed into a Medieval town and castle.

Jousting
Crafts
Pancake races
the Roasted beast
Prizes for authentic costumes, and more!

College Panel

WCDS graduates return to campus for a special Assembly in January.

The alumni describe their university experiences and answer questions about the college application process and how well WCDS prepared them for the challenges they now face in college.

Jon Lee Silver Bucket Game

This long-standing tradition brings alumni and current students together for a friendly but competitive game of basketball.

This holiday game takes place each year on December 26th in the school gymnasium and is followed by a pizza reception after the Sliver Bucket is awarded to the winners.

Senior Thesis Presentations

All seniors research, write, present and defend a thesis as part of their graduation requirement.

A senior thesis class allows students the time, not only to work on their theses, but also to complete college applications, prepare for SATs and ACTs, participate in mock interviews, and apply for spring internships.

Senior Internships & Projects

After presenting and defending their theses, seniors embark on internships and end of the year projects as part of their graduation requirements.

Students blaze trails for the park service; they work in hospitals and corporate offices; they shadow artists and musicians, politicians and entrepreneurs.
Advanced Classical Diploma: 32 Credits
8  Credits of English ~ Literature, Composition, Vocabulary, Grammar
5  Credits of Mathematics ~ Algebra I, Geometry, Algebra II, Pre-Calculus, Calculus or Statistics
4  Credits of Science ~ Biology, Chemistry, Physics, and an additional Science elective
4  Credits of History ~ World History, U.S. History, U.S. Government, and an additional History elective
6  Credits of Foreign Language including Latin and one Modern Language (Students may earn a minimum of 3 in each or 2 in one and 4 in the other.)
1  Credit of Fine Arts ~ Studio Art,  Drama, or Media Arts
1  Credit of Electives ~ Film, Philosophy, Greek, Yearbook, or an additional Fine Art
3  Credits of PE/Varsity Team ~ Credits may be earned by playing or managing a sports team, or participating in an academic or drama team with a competition/performance component: ½ credit per team, up to 1 credit per year. (2 credits must be in PE.)
Classical Diploma: 28 Credits
International Diploma: 28 Credits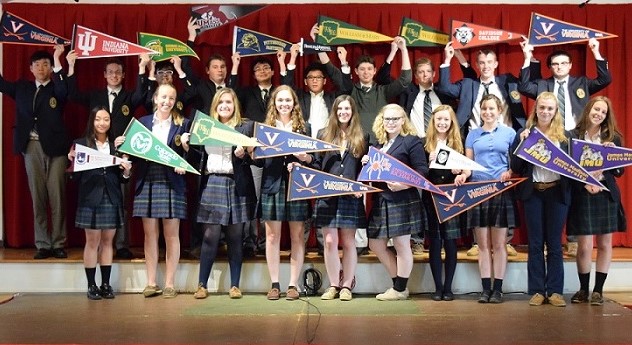 Students begin the personalized college counseling process during their freshman year, meeting with the college advisor and planning for the future. Going forward, students prepare for the SAT and ACTs by taking the PSAT and ACT Inspire. They complete self-assessments, discuss college choices with the college advisor, participate in mock-interviews, and meet with college admission representatives who visit the campus. During Senior Thesis they hone their college essays and complete on-line applications-- all part of the process leading students to finding the right college match.