Each teacher's classroom is unique and a world unto its own, sharing their unique viewpoints and impressing a love of learning onto each student. Analyzing perspectives, building strong arguments, writing and speaking with conviction, and harnessing their inner passions help students thrive not only at Wakefield but also for life.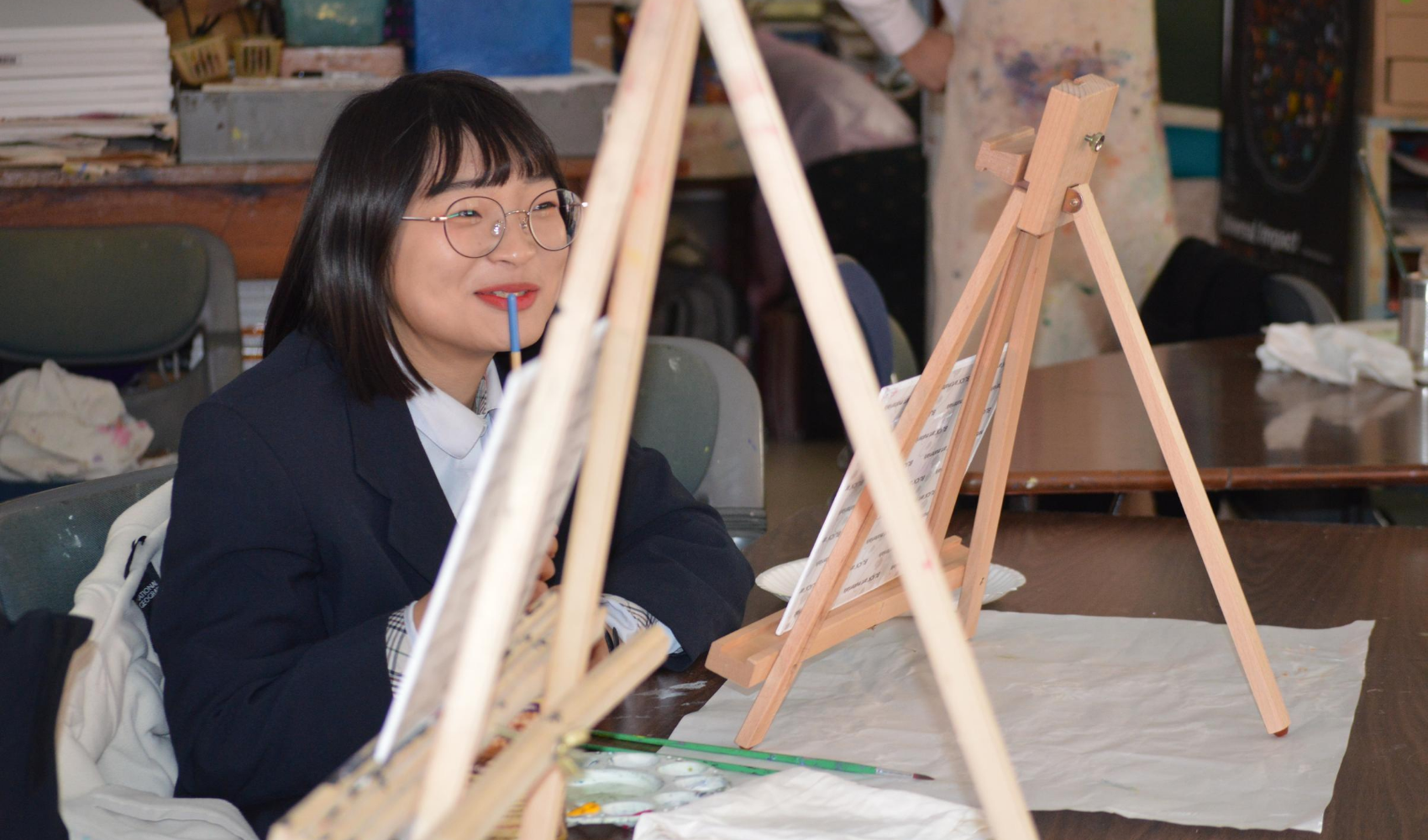 The Upper School provides a challenging yet individualized liberal arts curriculum that emphasizes critical thinking, analytical problem solving, and writing. These timeless values allow WCDS to deliver a curriculum rooted in the classical tradition and looks forward to the necessary skills of 2030 and beyond, including public speaking, STEM, foreign language fluency, and practical applications of technology. These guiding principles help faculty and students build close relationships that grow from our mission to inspire academic excellence, promote self-awareness, and encourage constructive global citizenship. Upper School students immerse themselves in a hands-on and engaging atmosphere that ignites Socratic discussion and develops students' confidence to thrive in the face of any challenge.
A WCDS Tradition: The Senior Thesis
A WCDS Tradition: The Senior Thesis
All seniors research, write, present, and defend a 20–25-page thesis on a topic of their choosing as part of their graduation requirements. Students will learn how to conduct academic research and how to focus their passions on a particular project. Students also learn time management skills as they balance the senior thesis, college applications, and other classes.
Past theses include:
An Analysis of Brand Equity: Should It Be a Company's Focus and Is It Essential? -Gwynn Major '20
Historic Buildings in America: What Qualifies as Historic and What Place Do Historic Buildings Have in a Modern World? -Douglas Griffin '18 (Read the full thesis here)
White Collar Jobs: Examining the Relationship Between Productivity and Personality -Eric Schuster '20
Artificial Intelligence: Something to Fear or Revere? -Hannah Burak '20
A Discussion of the Subconscious: Why do we dream? -Maddox Lowe '23 (Read the full thesis here)
The road to college admission can often be filled with many questions and uncertainties. Which college is right for me? What makes a good applicant? Will I be accepted? These are just a few of the questions that students ponder. Wakefield Country Day School is prepared to answer these questions through its college advising program. Throughout high school, students complete self-assessments, discuss college choices with the college advisor, participate in mock interviews, and meet with college admission representatives who visit the campus—all part of the process leading students to find the right college match. 
More Information of Each Division: