In Middle School, students cross over from the world of knowledge acquisition to knowledge application, emphasizing study skills, organizational discipline, and personal growth as they tackle more challenging courses. Middle school students learn and grow against the backdrop of incredible development—social, emotional, physical, and intellectual. As students progress through the program and prepare for upper school, they have many opportunities to explore their passions both in and outside of the classroom while expanding their critical thinking and problem-solving capabilities.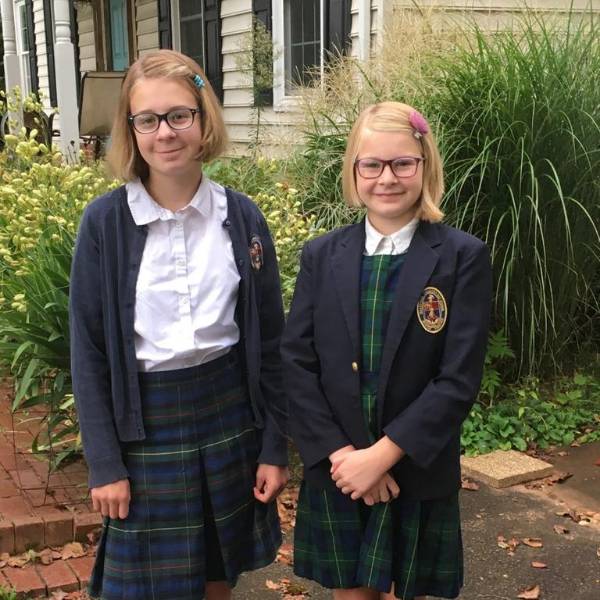 Our middle school faculty seeks to introduce students to a range of ideas and experiences, aiming to challenge and inspire them across a variety of disciplines. All students continue with the school's core curriculum, which includes two English classes per day and an emphasis on global citizenship and outdoor education. In the 7th and 8th grades, students also begin the study of Latin, upper school Spanish and Algebra 1, completing several graduation credits before even entering the upper school. In the classical tradition of sequential learning, students in 7th grade learn British History before upper school U.S. History, as we feel that learning the origins of our nation and its democratic principles is critical to understanding the United States' legal, governmental, and political traditions.
Middle School Traditions:
As students begin to develop academic passions that they carry on through high school and college, we make sure that middle schoolers have the opportunity to experience all of the beautiful traditions that Wakefield has to offer. Whether it's pancake racing at the Medieval Banquet or scoring the winning goal on their first sports team, students experience three jam-packed years that combine both the cutting edge and rooted tradition that WCDS carries on. Each year, excited students take their grades' pews in the auditorium (or outside, due to COVID) and gather weekly for assembly each Wednesday. Many of the weeks are parts of annual traditions, such as recitals or dramatic presentations, the 12 Days of Christmas celebration, or the "Planets of the Sun" dance. Middle School students explore locations further afield, such as canoeing on the Shenandoah River or traveling to England as part of their British History course and much more.
More Information on Each Division:
More Information on Each Division: