The International Student program at WCDS reflects a commitment to instilling respect for and communication and understanding among varied cultures. The program serves young men and women with a working fluency in both written and spoken English who wish to enhance their second-language abilities.
The program allows students to fulfill the School's diploma requirements at a pace and level of difficulty commensurate with their English skills. WCDS has high expectations of its students, both academically and behaviorally, and striving for excellence becomes a way of life for all who attend the School.
Students live either with host families or on campus at Trinity Manor with a faculty family. During their time at Wakefield, international students become immersed in Western history and culture, while developing strong English language skills. During Wakefield's existence, it has been home to students from Europe, Asia, and Africa, including countries such as Spain, France, Venezuela, Turkey, Mexico, Benin, Japan, Egypt, Korea, Belgium, Germany, Ireland, China, Haiti, Guatemala, India, Taiwan, the Netherlands, and Russia. Our Upper School is designed to systematically prepare students for college entry. Virtually 100% of our graduates go on to some of the finest colleges and universities in the nation. Wakefield students consistently rank well above the national average in SAT, ACT, and TOEFL scores.
1.) Fees and Charges
Tuition, boarding fees, and additional charges explained in more detail.
2.) International Inquiry Form
Request more information about WCDS by filling out our Inquiry Form.  Our Admissions Director will be in touch.
3.) Apply Online
Complete our online application or print our application (see below).
3.) (optional) Apply by mail
International Diploma: 23 Credits
International Diploma: 23 Credits
The International Diploma is only offered to students who study at WCDS during their junior and senior years.
4  Credits of English ~ Literature, Composition, Vocabulary, Grammar
4  Credits of Mathematics ~ Algebra I, Geometry, Algebra II, Pre-Calculus, Calculus or Statistics
3  Credits of Science ~ Biology, Chemistry, Physics or another science elective
3 Credits of History ~ World History, U.S. History, U.S. Government
2 Credits of Foreign Language ~ French, Spanish, Latin, or Latin/Greek Roots
1 Credit of Fine Arts ~ Music, Art, and/or Drama
3 Credit of Electives ~ Yearly offerings will vary
2 Credits of Physical Education ~ Credits may be earned by playing or managing a sports team, ½ credit per sport, up to 1 credit a year.
1  Credit of Public Speaking including presentation during Assembly
Maxime M. (Rwanda)
"This school is a place that will welcome you with open arms.  Even though I only attended for my junior and senior years, the students and my teachers all made me feel like I belonged.  My experience shaped my education and personality, and WCDS helped me get into my first college choice (Virginia Tech) and gave me all the tools that I needed to succeed in college.  Now, five years after graduating, I look back and know that WCDS played an important role in my success."
Daiki Doi (Japan)
"All teachers are really kind and patient, teaching me slowly how to learn English in the ELL classes.  All my classes are interesting and the school has great sports opportunities.  I am playing on the soccer team and the ski team."
Claudia Mak (Hong Kong)
"I like having the small classes where everyone knows everyone and there is no discrimination.  I feel comfortable with everyone.  I like being a part of the Cross Country team even though it is tough.  I like all the activities at school , and I love living with my host family who is so friendly and nice.  They treat me as if I am their daughter."
Jerry Li (China)
"I like the education system here.  Every teacher is so experienced; they are not only spirit leaders but also good friends.  I live on campus in Trinity Manor with other exchange students and a teacher host family. It is great being so close to school where I can use the gym on weekends and not have to get up so early to make it to class on time. The teachers make the ELL students feel like family here. Students are really friendly, too.  It has been a great experience studying at WCDS. I know I will miss the school after I graduate." 
Vitasta Vyas (India)
"The students in our school are very nice, thoughtful, and friendly. The teachers are awesome and always willing to help with any questions.  The host families really make us feel as if we are at home. They take care of us and guide us.  All these things make WCDS a wonderful choice for students who want to attend high school in the United States."
Amelie Bever (Germany)
"I am the third child in my family to study at WCDS. Both my sister and brother graduated from here and attended colleges in the USA. The classes are challenging but the ELL teachers are there ready to help whenever students need them. My host family is great, too. I am so glad I came."
Okan Camci (Turkey)
"When I left my family behind in Turkey to come to America, I was very unhappy. After arriving at Wakefield Country Day School I found I had a second family. WCDS has provided me with a great education. By my senior year I was elected President of Student Government. I attended college in the United States, and I believe that WCDS gave me the foundation that I needed to be successful in whatever I choose to do."
Maria Muro (Spain)
"Wakefield is like a big family. You feel safe here."
Song-Yi Chang (Korea)
"At Wakefield Country Day School students get individual attention from the teacher. Everyone gets to play sports, so you learn cooperation and teamwork."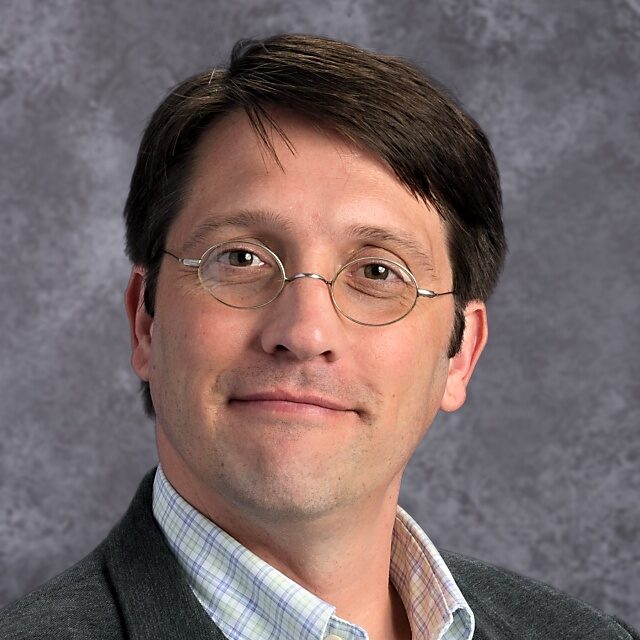 Director of International Program
Casey Carter 
(540) 635-8555 ext. 227
(540) 636-1501 (ATTN: Admissions)
DIrector of Admissions
Suzanne Zylonis
(540) 635-8555 ext. 227
(540) 636-1501 (ATTN: Admissions)
Please contact WCDS for more information regarding fees and wire transfers, deadlines and details.