Academics at its finest
The core of a WCDS education is a classical, sequential curriculum based on continual reinforcement from pre-school through the twelfth grade.  At each grade level, students cover material in areas of English, math, science, history, and foreign languages in a manner appropriate to the student's developmental level.
Latin is required for graduation, and technology, art, sports, and music are all structured parts of the curricula for primary, elementary, and middle schools. Upper School students may pick from a variety of electives in these disciplines to fulfill diploma requirements, and each student receives two periods of instruction per day in English which includes vocabulary, grammar, composition, and literature.
Seniors work closely with the College Counseling office and are matched with a diverse network of local professionals as part of a required internship. They also spend their last year researching and writing a senior thesis before defending their findings in front of a panel of experts prior to graduation.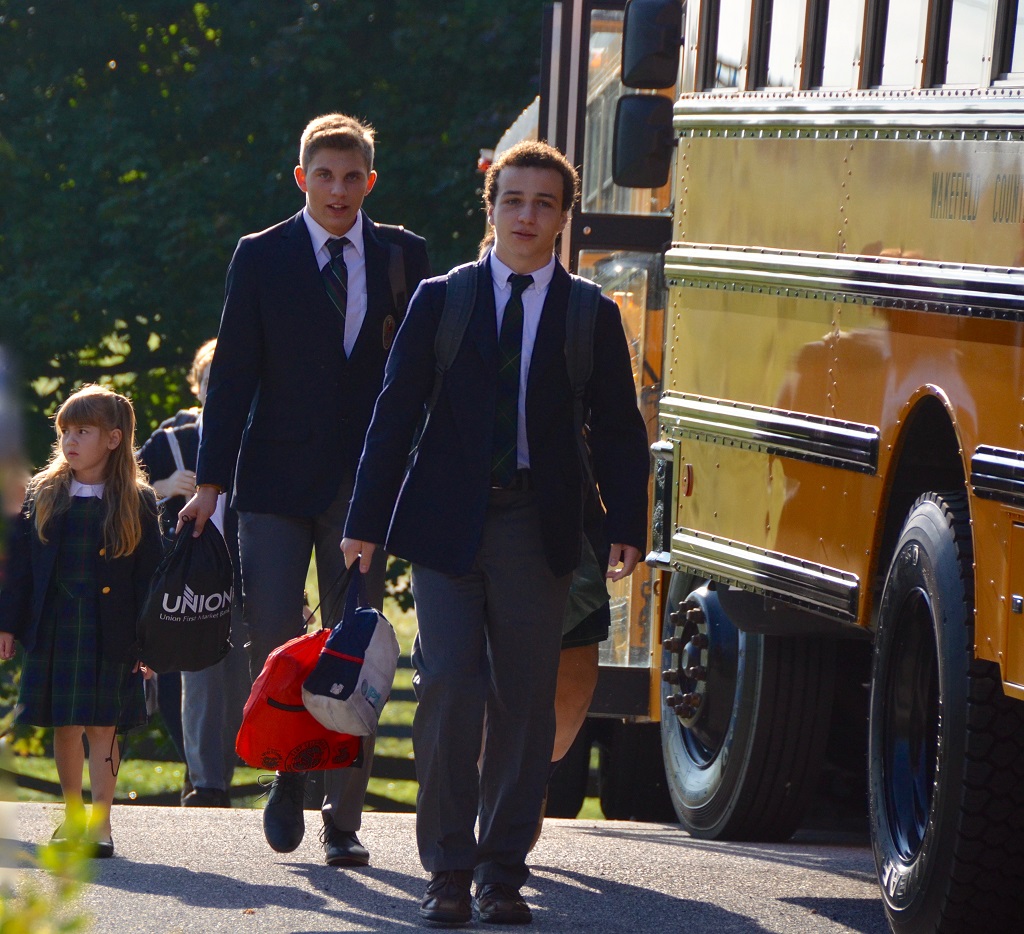 All seniors research, write, present and defend a thesis as part of their graduation requirement.
Douglas Griffin ('18)  Senior Thesis Paper
Historic Buildings in America: What Qualifies as Historic and What Place Do Historic Buildings Have in a Modern World?
Preface
The idea for my senior thesis came to me in stages. The first thing I was sure of was that I wanted my senior thesis, generally, to be about the vibrancy of towns and cityscapes in the United States. This was because I had noticed in my travels abroad that European cities tended to have much more lively and active city centers, especially when comparing the smaller towns and cities. It was while I was pondering the difference between cities on the two continents that I first began to consider historic city centers and their impact on the lives of the city's inhabitants. As I was considering this in turn, I began to challenge my original conception that it was because European...
Read the rest of Douglas' thesis
WCDS Counseling Team
Working closely with students and families are a team of teachers and staff whose daily interaction with students ensure their academic and personal success.
International Student Program Director - Suzanne Zylonis
Dean of Students and Coordinator of Middle School Advisory - Margaret DiDomenico
Director of College Counseling and Scheduling - Marsha Dowell
Head of School and Supervisor of Senior Thesis - Paul Larner
Coordinator of Lower School Activities - Nikki Brady and Margaret DiDomenico
Coordinator of Upper School Advisory and Clubs and Supervisor of the Senior Internship Program - Suzanne Zylonis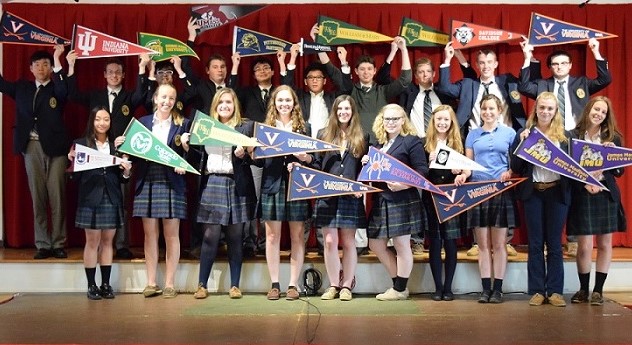 Students begin the college counseling process during their freshman year, meeting with the college counselor to plan for the future.  Preparations for taking the SAT and ACT exams, completion of self-assessments, mock-interviews, college essay writing sessions, and meetings with college admission representatives who visit the high school are just some of the steps in the process that help guide the students in finding the perfect college match.
Admitted to some of the nation's finest institutions of higher learning.
We have an unbroken record of 100% four-year college acceptance with over 90% of our graduates accepted at the colleges and universities of their first choice, receiving between one and two million dollars annually in merit scholarships.