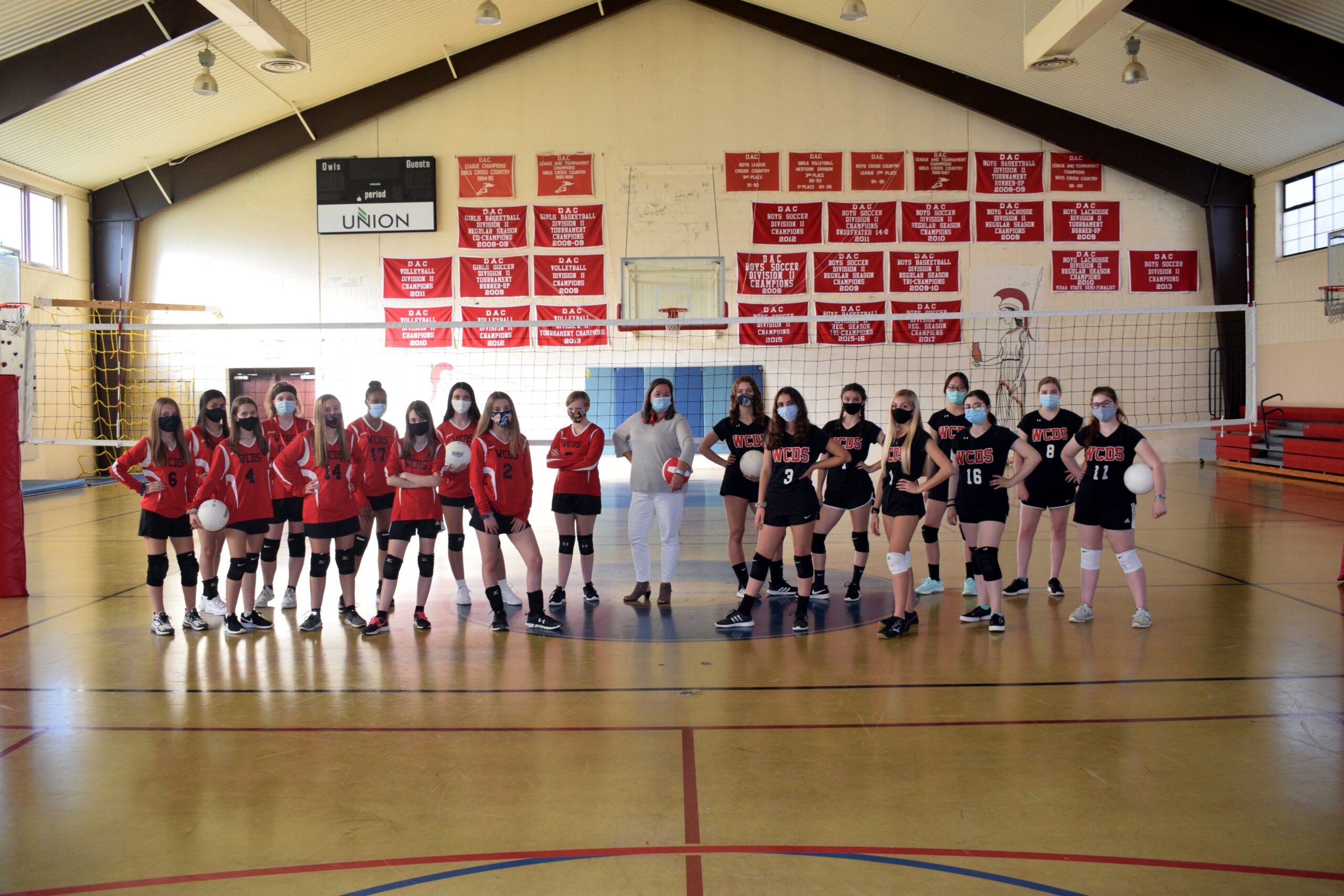 Nothing stops the drive of an athlete to outdo their last best-performance. This sentiment is shared by the players on Wakefield Country Day School sports teams, even during this wholly unorthodox year.
When schools were shuttered in the spring, WCDS coaches continued meeting with their players via Zoom to continue to hone players' skills, keep teams as together as possible, and continue to encourage staying fit when eating banana bread was the order of the day.
When spring turned to summer and outdoor gatherings once again became allowed, teams gathered on the fields and worked on endurance and strategy. And now that our doors have reopened to on-campus learning, our teams are back to competing, albeit with some changes.
"With such a large team, and the VDH and CDC rules on high school sports, we decided to divide the varsity volleyball group into two teams, have the teams practice separately, and finally have them compete all season against one another," says longtime coach, Suzanne Zylonis. "They still get the thrill of competition, get the enormous benefit of playing a team sport, and are working on fitness and skill development.
"Plus, the rest of the student body loves having games where they can show their school spirit, even socially distanced. It's been a win-win for everyone — including us — we're guaranteed to win every game! I thought wearing masks and sanitizing equipment daily would be a real challenge to our athletes, but they haven't given it a second thought, it's just par for the course."
The middle school and high school soccer and volleyball teams have made the best of the year with little downside, practicing daily and working on new plays.
"When we went virtual last spring, I really missed playing sports with my friends, so I don't care if I have to wear a mask, it's a small price to pay to get to play soccer again, and just be with my friends," says Will Wofford, 6th-grade attacker-mid field on the WCDS soccer team. "I think this season practicing and scrimmaging is really going to pay off when we finally get to compete against other schools again. I can't wait."  Read the full article at Rappnews.com.
By: Suzanne Zylonis