Welby Griffin Keeps International Travel Alive through Students' Stomachs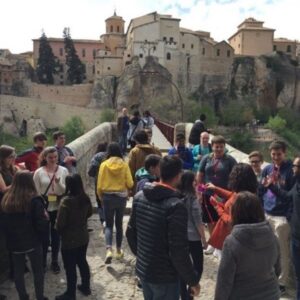 International travel is an integral part of the Wakefield Country Day School experience. From trips to historical sites during lower school years to European excursions in middle and upper school, WCDS students graduate with the global perspective necessary to succeed in a 21st century world. Across our faculty, none is more instrumental to this cause than Welby Griffin. Mrs. Griffin leads many trips, most notably spearheading the trip middle school students take to England every two years. Amid the COVID-19 pandemic, trips have been shuttered, but Mrs. Griffin remains unflappable by taking her students to far-away places through their stomachs.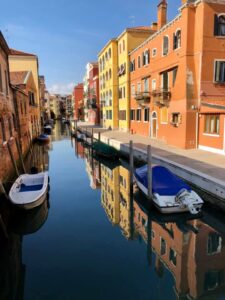 The idea started when participants in her 2020 Geo Hunt Summer Camp got incredibly excited about the snack boxes of international treats they earned by solving geography puzzles.  Inspired by that food frenzy and the lack of novelty COVID-19 restrictions have imposed, she suggested international travel and cuisine as theme for the 8th grade club period which she oversees periodically during 8th period.  Students watch travel videos about top cultural and historic sites while sampling a selection of goodies from each week's destination. Sometimes they watch videos about street foods and notable cuisine items to further enhance their education.  Some of the countries they have 'visited' include the Philippines, Spain, Italy, Thailand, El Salvador, Ukraine, Germany, Japan, Korea, Jordan, Saudi Arabia, and France. She notes the students are reasonably adventurous eaters, and it's to the point that "Every Friday they ask me, 'Where are we visiting today?'" Foods that have elicited a strong response have included dried bananas, Turkish delight, marinated walnut-stuffed eggplants, and bean curd!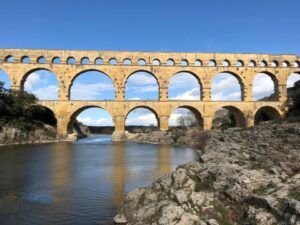 To bring the fun of food exploration to a wider cross-section of the community, this January Mrs. Griffin launched the "International Snack Boxes", an idea modeled on monthly subscription boxes.  Once a month, recipients receive goodie boxes filled to the brim with exotic foods from a selected region of the world. In addition to sampling the local flavors, participants receive pamphlets and maps to immerse themselves further in the culture of the nations they're studying. So far students have received boxes showcasing Southeast Asia, Southern Europe, and Central and South America.  Still to come are boxes featuring Africa and the Middle East, Northern Europe, as well as India and China.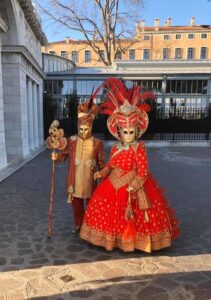 Though the COVID-19 pandemic has upended much of normal life, Mrs. Griffin makes sure WCDS students continue to develop an understanding of cultures outside of our own, and in a delicious way!  And due to the success of the snack club this year, she plans to keep it going even when international travel is again possible.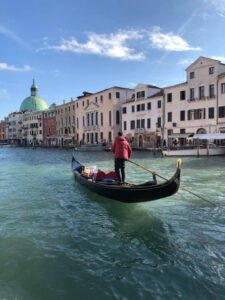 *The photos included in this post are snapshots from international trips prior to the COVID-19 pandemic