New Year's Eve Dinner Online Auction

---
Thank you, Three Blacksmiths, for your continued support.
Bid on an exclusive New Year's Eve Dinner!  Bidding runs from September 19-29th, 2019.  Read about their generous offer below.
---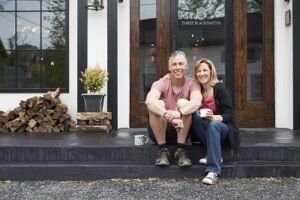 Three Blacksmiths is offering all tables on New Year's Eve exclusively to the highest bidders with 100% of the proceeds benefiting Wakefield Country Day School (WCDS). Owners, Diane and John MacPherson, have a personal connection to WCDS and have seen firsthand the positive impact the school has made in their family and community. With just 200 students, WCDS relies on support from the community, school alumni and families to provide the necessary resources to students, faculty salaries and administration costs.
Three Blacksmiths opened the doors to its 20-seat restaurant in June of 2018 and have been fully booked ever since. In just one short year, USA Today's Reader's Choice named Three Blacksmiths America's #2 Best New Restaurant of 2018 and Chef John MacPherson was nominated by the Restaurant Association Metropolitan Washington (RAMW) as "Rising Culinary Star of the Year." Tom Sietsema of the Washington Post named Three Blacksmiths one of his top ten favorites in both his Fall 2018 and Spring 2019 dining guides calling it "one of the hardest reservations around, for good reason." Three Blacksmiths is in rural Sperryville, Virginia, 78 miles southwest of Washington DC in the foothills of the Blue Ridge Mountains.
Hannah Burak, Grade 12, WCDS, Artist Renderings of Tables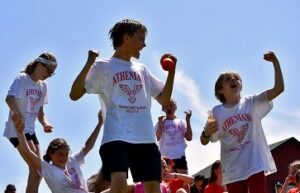 About Wakefield Country Day School
In a county of just 7,000 people, 70 miles from the Capital, sits the best little school in Virginia - Wakefield Country Day. A rural outpost with more land in farms and trees than homes and roads, our modest school succeeds in educational excellence and seeks to set its students on the path to make a difference in our world. We provide significant financial assistance to ensure every child who wants to aim for the future has that opportunity.
Other Ways To Support WCDS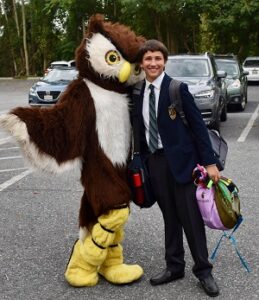 The Owls Fund
Supporting the Wakefield Country Day School experience.  The School depends on ongoing annual contributions to sustain daily activities, to support excellent faculty, and to look toward the future. From experiential learning and lab equipment, to computers and sports activities, art supplies to field trips, the Owls Fund supports the people and programs that make up the WCDS experience for every student, every day.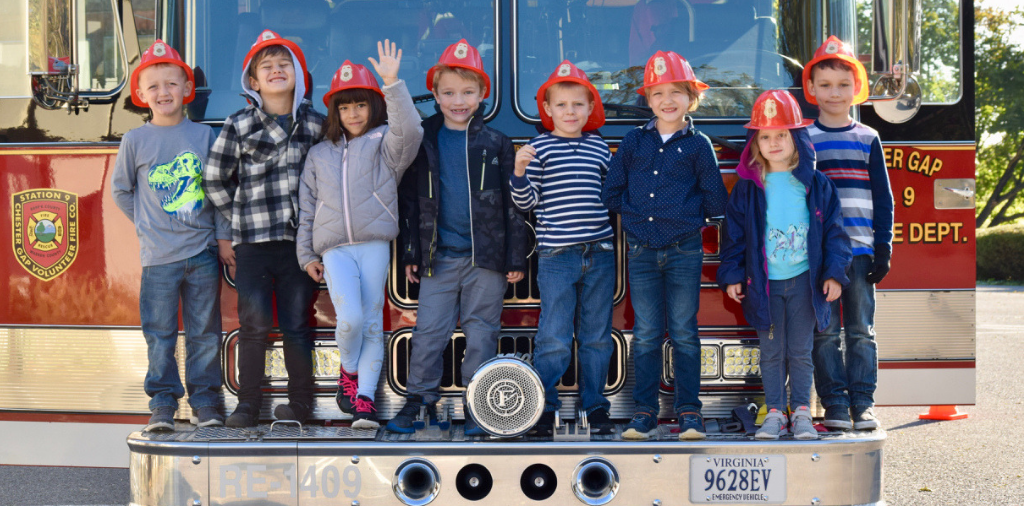 First Responders Scholarship
First responders protect our communities, uphold the law, and save lives. In honor of the sacrifice our nation's first responders and their families make, we are proud to offer the First Responders Scholarship to EMTs, police, firefighters, corrections officers, and their spouses.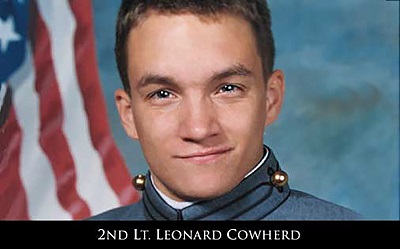 Cowherd Scholarship
This scholarship is in honor of a fallen hero that graduated from WCDS in 1999.  2Lt. Leonard M. Cowherd III went on to West Point and honorably served his country in Operation Iraqi Freedom.   Army 2Lt. Leonard Cowherd III was killed in 2004 by sniper fire while serving his country in Iraq.  The intent of this scholarship is to identify individuals who exemplify the character traits exhibited by Leonard Cowherd and to honor his memory.