On behalf of the Board of Trustees at Wakefield CDS, we are excited to announce our Return to Learn initiative for the 2020-2021 school year. Our goal is to meet every family's needs and comfort level by providing multiple educational plans for the Fall.
1. We will meet the needs of those families desiring an in-person, 5 days per week education.
2. We will meet the needs of those families who wish to use the online platform, with a case by case educational plan.
3. We will meet the needs of those families who may change their preferences to move from live to online, and vice versa.
This plan seeks to meet the needs of every Wakefield family.
Over the last few weeks, our reopening task force has been hard at work developing a plan to maintain academic standards, maximize time on campus, and build a shared sense of community through synchronous learning and activities. All this is underpinned by our ultimate goal of safeguarding the health and safety of all parties.
The state of Virginia has provided guidance for schools to reopen under Phase Three. Our commitment is to meet or exceed state guidelines. We believe a well-planned start that reduces risk to all community members will give us the best chance of maximizing our time on campus. This strategy will help mitigate the spread of illness.
Our goal is to provide an education that supports our students' academic growth, social-emotional development, and physical safety, and continues to keep us connected.
We are accepting 2021-2022 school year applications.
---
A SAFE RETURN TO CAMPUS WILL REQUIRE SAFETY GUIDELINES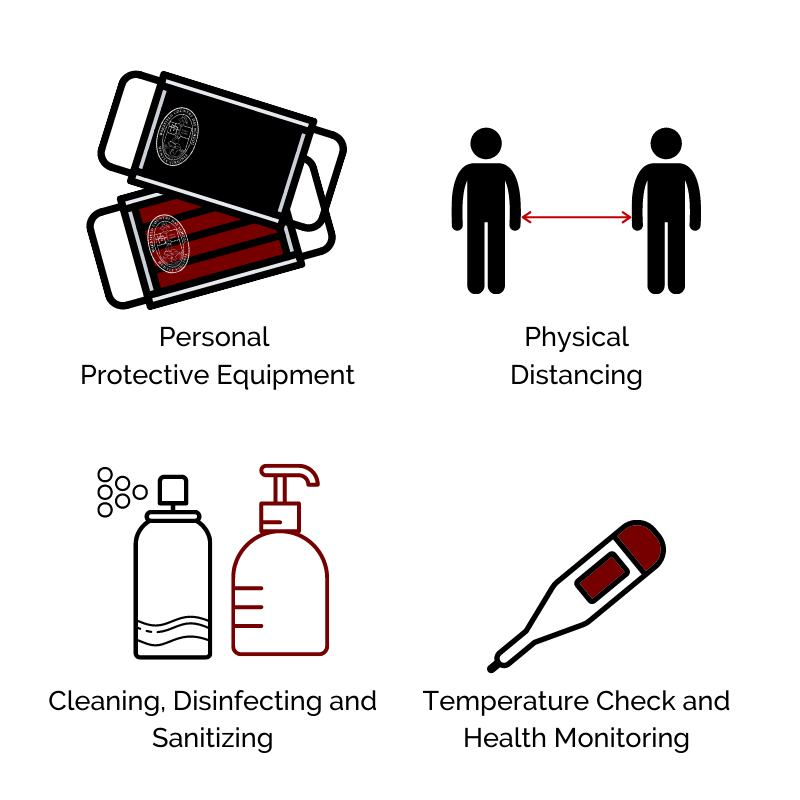 On-Campus Learning Model
Beginning on the first day of school, Wednesday, August 26, we will return with the "On-Campus Learning Model," which has teachers and students back in the classroom learning with local, state, and national guidelines in place.
A safe return to campus will include:
Thorough and continual cleaning, disinfecting and sanitizing.

Physical distancing in the classroom and movement throughout the school.

Masks are worn by all teachers and students throughout the school day.

Temperature and health screenings every morning at the entrance, at bus stops, and throughout the day, as needed.

Students and Faculty adhering to our health and safety guidelines of staying home whenever any symptoms arise.
Online Learning Program
Wakefield Country Day School's online platform integrates with the WCDS in-person curriculum. All students and staff will use one intuitive platform, making online learning easy to navigate. The platform WCDS will utilize is the Canvas Learning Management System as an option for families who are unable to attend in-person instruction.
Canvas has many benefits including a clean, user-friendly, content-focused design, an excellent platform for cultivating interconnected, digital teaching and learning opportunities, and frequent feature and tool updates. Teachers, students, and parents will be able to access Canvas from both desktop and mobile devices for easier accessibility.
Please read the Health and Safety Guidelines document for detailed information in regard to the opening of WCDS this fall.
Note: The contents of this reopening plan may change as the global health situation evolves. Wakefield Country Day School will make adjustments in accordance with the latest guidance from experts and will communicate frequently with the community.