Bid on an exclusive New Year's Eve Dinner! 
Bidding runs from September 19-29th, 2019.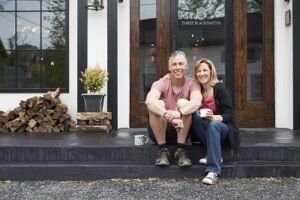 About Three Blacksmiths
Three Blacksmiths is offering all tables on New Year's Eve exclusively to the highest bidders with 100% of the proceeds benefiting Wakefield Country Day School (WCDS). Owners, Diane and John MacPherson, have a personal connection to WCDS and have seen firsthand the positive impact the school has made in their family and community. With just 200 students, WCDS relies on support from the community, school alumni and families to provide the necessary resources to students, faculty salaries and administration costs.