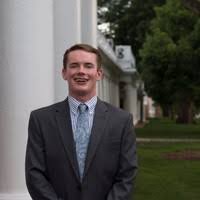 Wakefield's Carl Liles, 2013, has just been named a 2019 Fulbright Scholar. Fulbright Scholarships support research, study and teaching opportunities in more than 140 countries.
The Fulbright Program mission foster's international good will through the student exchange in the fields of education, culture and science. During his Fulbright Program, Carl will work, live and learn with the citizens of his host country.
Raised in Marshall, Virginia, Carl graduated magna cum laude from WCDS. An avid lacrosse and soccer player and integral member of the school's Model U.N. program, Carl earned his Eagle Scout ranking, having built a fence bordering the school's property as his Eagle project.
Carl graduated in 2017 from The University of Virginia where he earned a double major in leadership and public policy, Russian and Eastern European studies with a minor in Russian language and literature at the Frank Batten School of Leadership and Public Policy.
He will teach English in Kyrgyzstan and engage with the health care provider community. "The fellowship is a fantastic chance to teach and explore abroad," Liles said. "Kyrgyzstan sits at a crossroads between East and West and possesses a fusion of cultures that is difficult to find anywhere else in the world."