Responsibility is the focus for the month at Wakefield Country Day School, and K-2 students had a wonderful opportunity to see responsible adults in action in the community.  A visit to a local pizza shop, Papa John's Pizza of Front Royal, fit right in with classroom units on Community and Responsibility.
All of the students got a taste of what it's like to own and run a pizza business.  It was particularly special for those students who live in the same neighborhood as this pizza parlor.
The store's owner walked the eager group through the pizza making process of cutting and storing toppings, preparing the dough, building the pizza, and placing it in the oven.  Some children had quick enough hands to catch their pizza dough after the owner tossed it up in the air!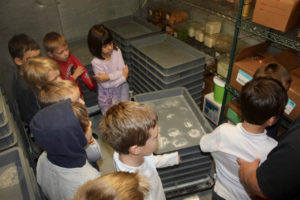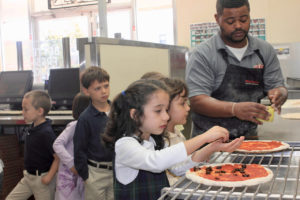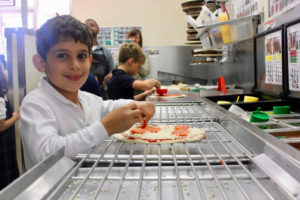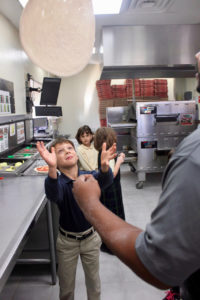 Students waited anxiously as their individual pizzas were ready to be placed in the exact box each folded for the occasion.   A few paused to admire their toppings of choice and cheese baked to perfection.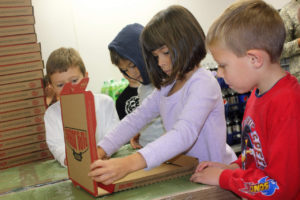 Upon leaving the store and heading to the park for a pizza picnic, all students agreed running a neighborhood business is a lot of responsibility.
(And a lot of fun, when it comes to pizza!)