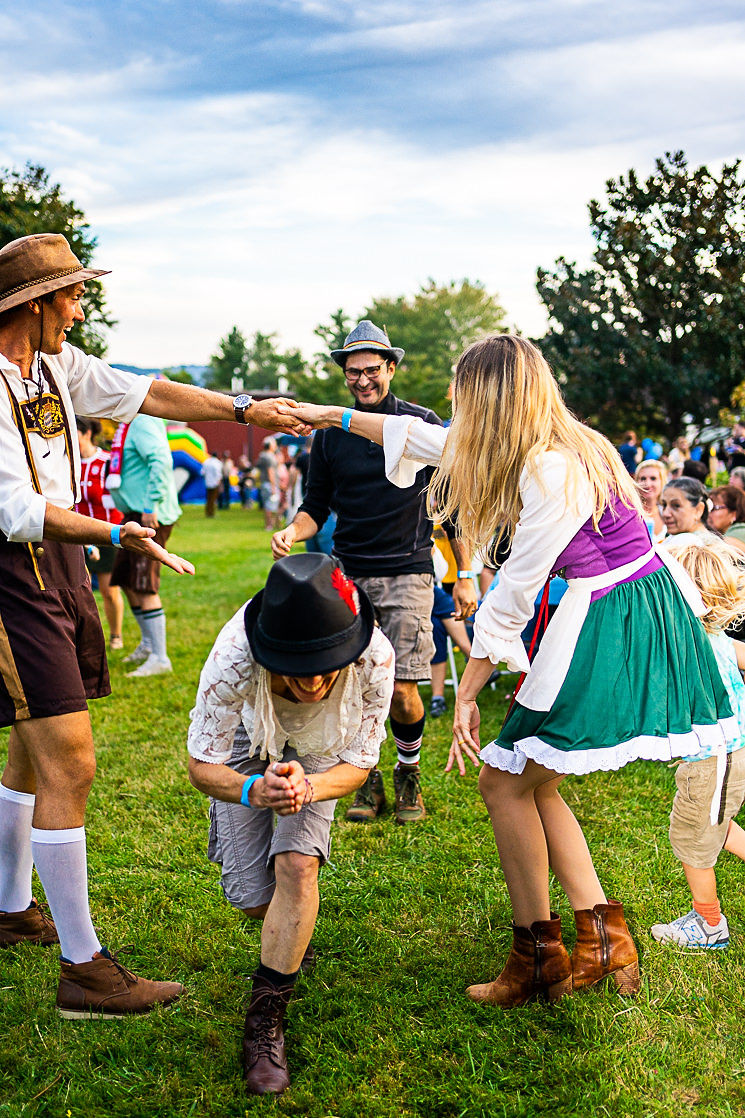 Prost, WCDS!
You know it was a good time when a first-grade student had the opportunity to dunk the Head of School. "Next year, it will be far more expensive to dunk me!" commented Mr. Paul Larner.
Over 450 guests from surrounding counties attended Wakefield Country Day School's 2nd Oktoberfest. Some came for the band, some for the food, some for the beer, and everyone for a good time. The October weather was perfect for adults and kids alike with activities for each age group.
Some of the main attractions included:
· Live music from the Edelweiss Band
· German Arts and Crafts Booths ran by WCDS Art teacher, Kerrie Mullany, and Prekindergarten teachers Sylvie Blank and Meg Flanagan
· Face painting by the kindergarten teacher, Nikki Brady, and parent/local artist Nora Fletcher Harrington and balloon art by 3rd grade teacher, Molly Fairhurst
· Dunk Tank and Laser Tag sponsored by the WCDS Leo Club, led by Owen Schuster '23
· Delicious beer from Far Gohn Brewing Co. and Port City Brewing Co., sponsored by the Blank and Harrigan Families
· Full German Meal Platters made from scratch by WCDS Families including German Spiced Apples from Moore Family Farm, cooked in true German style by Rebekka Korte and Welby Griffin. Homemade Kraut from Jon and Devon Lang of Jackelope Bakery and Microgreens, German Slaw from the Scoville and Seitz Families, warm potato salad from the Griffin Family, Angus burgers from the Coleman Family of Liberty Hall, and pumpkin-spiced muffins and treats from countless members of the Wakefield Community.
· Photos of the event captured by Kimberly Myers Photography
The months of preparation by a team of dedicated committee members including Chairwoman Susan Jordan, Rebekka Korte, Amanda Seitz, Sylvie Blank, and Sarah Coleman paid off when Oktoberfest doubled its success in attendance. The committee was thrilled to see 50% of the attendees were newcomers. WCDS thanks the Faculty, Staff, Parents, Students, and Board Volunteers who all lent a hand to help make this event possible and the greater community who came out to enjoy the beautiful day and support the school. Mark your calendars for the first Saturday in October next year!
Thank you, Kimberly Myers photography, for capturing the day! You may view and download pictures here.