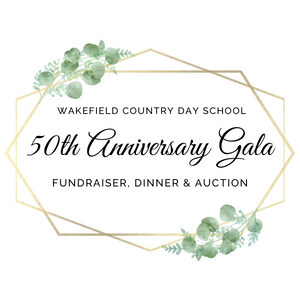 DIAMOND SPONSOR - $10,000
Recognition as a lead sponsor of the Gala
10 Gala tickets with premier seating with student table valets
10 Raffle tickets entered on your behalf for a surprise drawing
Wine bottle selection (8)*
Full-page premium ad in the auction program book
Logo on WCDS Website (1 year)
Recognition in Annual Magazine
Signage at event and on WCDS campus
Special recognition during Gala presentation with speaking opportunity
PLATINUM SPONSOR - $5,000
8 Gala tickets with prime seating and student table valets
Wine bottle assortment (6)*
4 Raffle tickets entered on your behalf for a surprise drawing
Full-page premium ad in auction program book
Logo on WCDS Website (6 months)
Recognition in Annual Magazine
Signage at event and on WCDS campus
Recognition during Gala presentation
6 Gala tickets with preferred seating
Wine bottle selection (4)*
Half-page premium ad in auction program book
Logo on WCDS Website (3 months)
Signage at event and on WCDS campus
Recognition in auction program book
4 Gala tickets with preferred seating
Wine bottle selection (2)*
Half-page ad in auction program book
Logo on website (1 month)
Signage at event and on WCDS campus
Recognition in auction program
VENUE, BROCHURE, OR WINE SPONSOR - $750
2 Gala tickets with preferred seating
Wine bottle selection (2)*
Quarter-page ad in auction program book
Recognition in auction program book
ADVERTISING OPPORTUNITIES*
FULL PAGE ADVERTISING                       $500
HALF PAGE ADVERTISING                       $250
QUARTER PAGE ADVERTISING               $150
*All ads must be received by April 10, 2022 to be printed in the program. Ad specifications will be sent upon receipt of your reservation.
TICKETS                                                        $150/each
DONATE AN ITEM/EXPERIENCE
Do you have an item to donate to the auction? Experiences, service, antiques, and collectibles welcome. Due to limited space at venue, please no used items.
If you are unable to attend, support the Gala by donating to the "Fund a Future" paddle raise.