Explore your Alumni news and events, stay connected with your greater WCDS community, of which you are a most important member, forever.
Keep in Touch
If you are not receiving our alumni e-mail and would like to be included, please complete the Alumni Contact Form. Hope to see you at Reunion next June!
Welcome WCDS Alumni
Virtus et Sapientia
Whether you are a recent grad or a long-time one, you'll remember your time here at WCDS. Character, honor, tradition, and history permeate these halls. In the Lynns' vision of a classical education, we received training of the mind, body, and spirit. To have been a part of this classical tradition, this camaraderie, this family was to experience a unique phenomenon, one unlike any other. Keep in touch with former classmates, friends, and the WCDS family and get up-to-date news of things going on here at school.
Don't forget to like us on Facebook— https://www.facebook.com/wcdsalumni
Every time you visit WCDS, we welcome you home!
Our community of alumni, parents, and friends have a long tradition of giving. Here are ways you can give: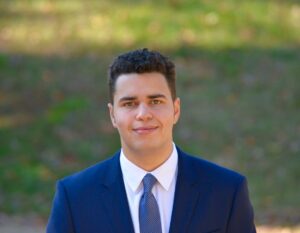 " 'Invest in your community; go out and buy up the block' is a quote that resonates with me," says Marc Cugnon. "No matter where you grow up, your community is really important, and education is one of the most critical things we can gain to better ourselves as a society." Marc Cugnon is a …
Alumni Coordinator
Find out more about how you as an alumnus or alumna can become more involved by contacting the Alumni Coordinator.
Janet Clark
More Information of Each Division: